Cuentos de navidad de los Simpson
– The First (Annoyed Grunt)el (The First D'oh!el): Homero da un sermón de navidad en la iglesia, contando su versión acerca del nacimiento de Cristo.
– I Saw Grampa Cussing Santa Claus: Durante la Segunda Guerra Mundial, Mr Burns y el abuelo, se quedan solos en una isla, y accidentalmente, le disparan al trineo de Santa Claus.
– The Nutcracker… Sweet: Una parodia del Cascanueces.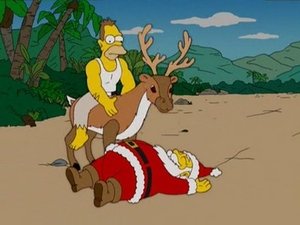 Dec. 18, 2005